Before I get into the whole outfit posting on
I'm Just a Gal
, I thought it would be a great idea to show you all the amazingly fashionable and talented gals that inspire me in my day-to-day style.
RUMI NEELY
-
Needs no explanation.
I can't really pin point the exact moment in time when I stumbled upon
fashiontoast
. My first thoughts were 'wow this chick is too cool'. I literally didn't like her style at first. But I soon realised that Rumi actually embodies everything that fashion is. The girl oozes confidence and attitude. Not only can she throw an outfit together that makes me weak at the knees, she also manages to make extremely oversized tops fit her incredibly petite body- a skill only few succeed at!
No butts about it, Rumi Neely has serious style credentials. You only need to look at her long list of collaborations and the hundreds of thousands of followers that hang on her every move. The chick is everywhere, and it's purely due to her daring attitude and killer self confidence (two of the most stylish things out). Although I don't dress exactly like this gal (it would help if I was as tiny as her), I manage to add a hint of Rumi to every outfit.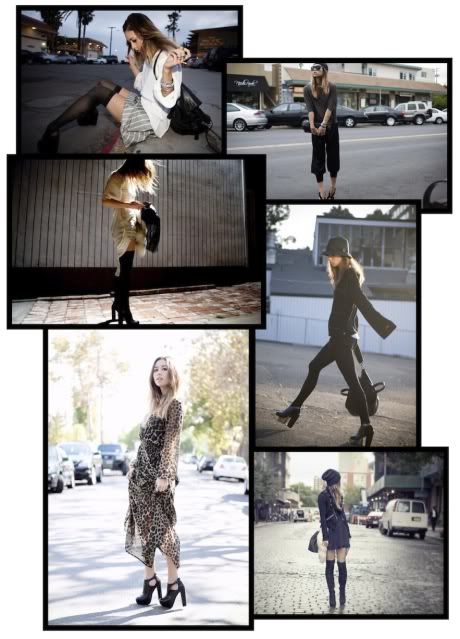 OLIVIA PALERMO -
The City and ELLE.
Known as the resident villain on the Upper East Side, I think it's safe to say that Olivia is making a name for herself outside
The City
. One thing I love about this girl is that she looks expensive. Her passion for classics and versatility, along with quality craftsmanship, makes me proud to have her as a fashion idol. Her extensive knowledge of fashion and its' history is displayed through her choice of designers. I fell even more in love with her when she modelled for ASOS magazine earlier this year. It made me realised that although she may be a rich girl who collects vintage Rolex, she is actually a down to earth genuine lover of fashion. I aspire to be like Olivia one day with my Birkin in toe. To have the dream job. The dream man. And the dream wardrobe
.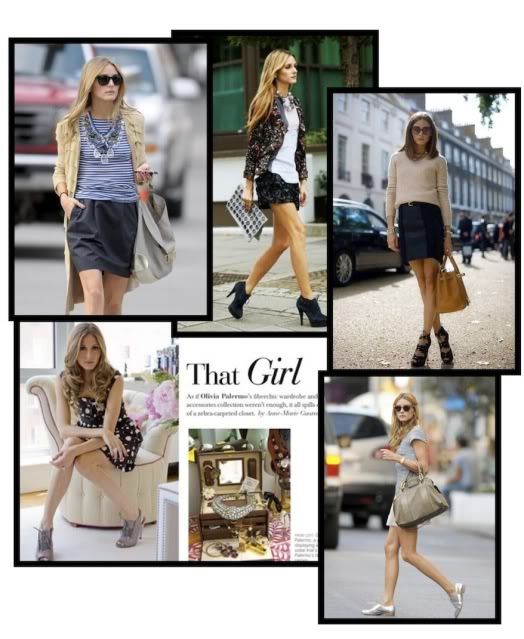 DREW BARRYMORE -
Actress.
I am amazed at how this rocker chick's style has evolved this past year. Even if Drew isn't styling herself, whoever is deserves a big shinny award. They have done a brilliant job at maintaining her bad-girl look while giving her a new edge. Drew shone during her publicity for
'Going The Distance'
and even sported a new hair style that has seen every girl around the world copy. I couldn't get enough of the bullet belt and fur cap she stepped out in. It also doesn't help that she carries around the best arm candy out- the handsomely talented Justin Long.
P.s I love how Drew can pull off the red lip. It's so timeless on her.