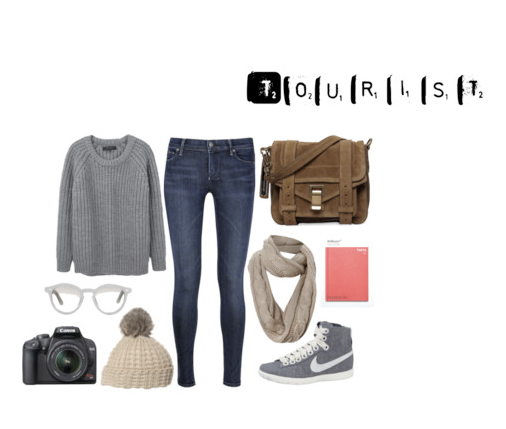 Rag & Bone | Citizen of Humanity | Proenza Schouler | House of Fraser | Nike
My Theresa |
Topshop | Canon SLR | Wallpaper City Guide
Being the closeted tourist that I am, I am never caught dead without a camera or map. As much as I like to keep to the beaten track, I think it is important to see the must do things always talked about. However, the bonus of having rad friends living in Japan makes it 100 times better. You get to see the best and 'real' parts of the city. I've also decided that I hate how some people just let themselves go because they're on holidays. Seriously. I don't get why they turn the 'I don't care how I look, I'm on vacation" talk on. If anything, I turn my style up. Sticking to the usual chic look, I have totally over done the whole winter accessory thing. Not being at home or work gives you the excuse to get your dress up on, well I think anyway.
P.s I think sneakers should be your best friend when traveling. With all the walking I have been doing , I couldn't think of anything worst than being in uncomfortable shoes. Plus there are some really rad designs out at the moment.
P.p.s
If you live in QLD Australia, I hope you are safe and dry. I hate knowing that while I am over here, my home city is battling something so much greater than ever expected.