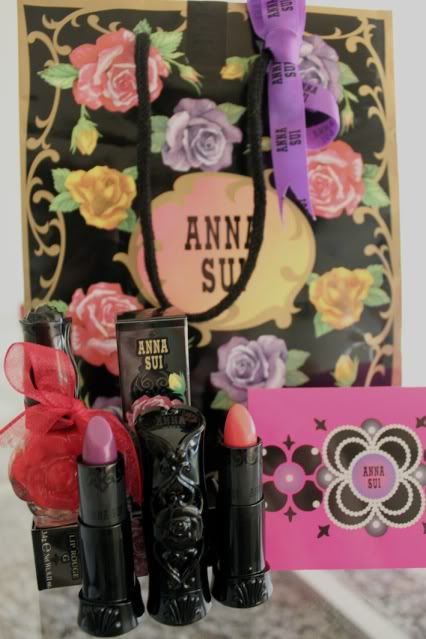 So I stocked up on glorious
Anna Sui
cosmetics whilst in Osaka. The store was magical and so too were the girls who worked there. Everything from the gift-wrapping, product packaging and the neatly folded receipt made me wish I could spend $2000 (like the lady there). Oh and not to mention the amazing array of colours available. One thing I love love love about
Anna Sui
is the smell.. not joke, when I paint my nails it smells like her signature sent.. flowers!
Totally blew my mind the first time I painted them. And the lipsticks are the same.
I think it's safe to say that the
Anna Sui
brand embodies everything Japanese fashion is, but in a westernised way. In a sense it is somewhat tacky, but there is just something so unique and feminine about it...which is basically the style of young Japanese girls.