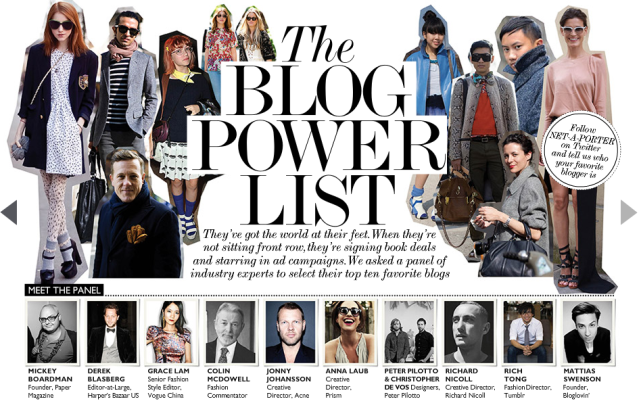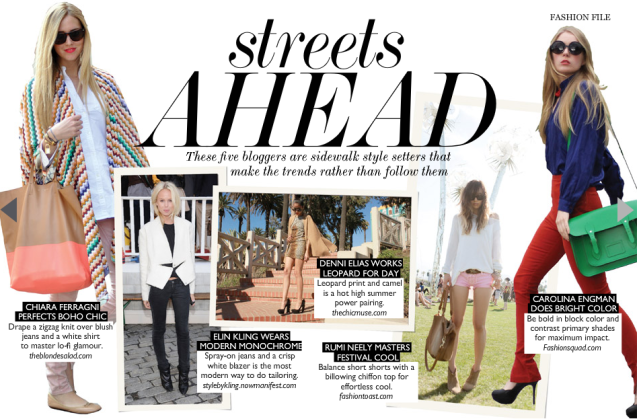 Net-a-porter has jumped on the blogging bandwagon dedicating an entire online magazine to these serious taste makers. Turning the spotlight on the prominent commentators (who usually hide behind their not so private online personas) is a fun way to learn a lil bit more about the who's who of the blogosphere.
With the likes of Rumi Neely, Bryan Boy and Hanneli Mustaparta commenting on the influence they have in todays fashion scene, it makes you stop and think about the significant impact 'good' blogging has for a designer. With many starting blogs as a way to showcase personal style and opinion, their blogs have now turned into online bibles for every fashion conscious follower hanging on their every move.
In a way, bloggers have turned into fully fledged style politicians. They dictate what trends are looming and ending and whether that A.Wang Rocco Bag is hot or not (yet I think it's safe to say it totally is). All I know is that if
I were a designer, I sure as hell hope Miss Neely liked my stuff.