Working a casual job doesn't really cut it anymore. With incredibly big dreams, I kind of have to start getting my butt in to gear in terms of finding a job and growing up. Being 22 gives me the chance to dip my toes in anything, and I am more than willing to experience anything in the Fashion, Publishing and Marketing industry (which I am rather excited about).
Not one for corporate wear, I am on the hunt for an outfit that says,
"I-am-a-confident-stylish-young-women-ready-to-give-anything-a-go."
Maybe the below delights will provide good inspiration, and make me feel content that I don't need to do the whole power suit, black pants and striped shirt look. Gosh what I would give to be able to rock some of these amazing colours. I'm thinking tailored pants, a silk blouse and a fitted blazer?!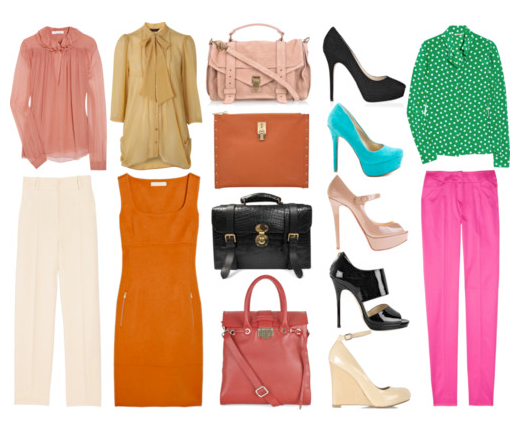 Chloé | Mmiss Selfridge | Michale Kors | Proenza Schouler | Marc Jacobs | Peter Nitz x CDC | Jimmy Choo
Jessica Simpson |
Christian Louboutin | Jimmy Choo | Marc by Marc Jacobs | Miu Miu | Jil Sander